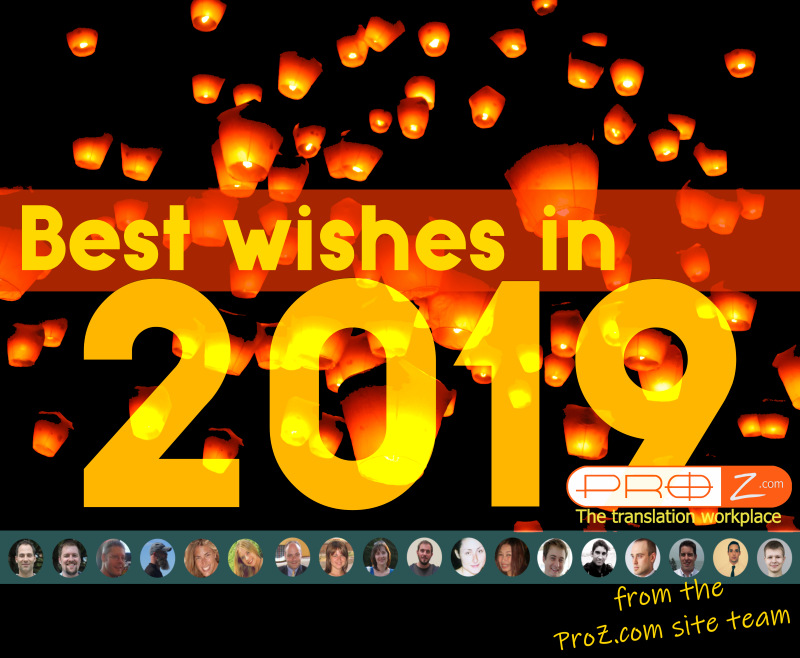 Dear ProZ.com members,
Thank you for your continued support of ProZ.com and for investing in your business through membership.
It is thanks to ProZ.com paying members that the site and its community continue to grow and are available to all. It is thanks to you that accomplishments such as those outlined in the recent report to members are, and will continue to be, possible.
2019 will mark 20 years that ProZ.com has been providing tools and opportunities that allow language professionals to expand their business and improve their work, while networking and having fun. The ProZ.com site team is looking forward to serving you in 2019, and in the years to come, as you take whatever steps are next for your career and your business.
From everyone on the ProZ.com site team, best wishes in the coming year!
Happy translating,