Dear members,
Here is what has been going on at ProZ.com since the last report to members.
Pools, making it easier to find specialists

ProZ.com Pools™ is a new service designed to make it easier for clients to discover freelance professionals working in specialized fields or offering certain services. A pool is formed from a group of screened experts. ProZ.com members with a Standard subscription may apply for inclusion of up to three pools, and Plus subscribers can join up to five pools. ProZ.com partners and Business members will have special access to these pools to contact specialists or to integrate them into their own platforms (see, for example, the information on the Boostlingo partnership below).
To date, pools have been created for translators working in Game localization and the Pharmaceutical field, and for Interpreters and Subtitlers. More pools are on the way, including pools for Literary translators and Project managers.
You can find out more about Pools and apply by visiting https://www.proz.com/pools/ or clicking on the "Pools" option under the Jobs & directories menu at the top of the site.
Partnerships, creating new channels for client contact and work
The ProZ.com team, led by new staff member Mike Donlin, have been actively exploring opportunities for partnerships which have the potential to lead to new work and clients for members. The first of these partnerships was announced in June. Boostlingo, an interpreting delivery platform, partnered with ProZ.com as a source of pre-screened interpreters, via the ProZ.com Pools™ service. Since then, work and payment have been actively passing through Boostlingo, into the Interpreter pool and to the interpreting professionals there.
Read the Boostlingo partnership announcement »
Modernization
In the ongoing efforts at updating site design (and adding new features and tools where possible along the way), the main site navigation menu has been updated, and other areas have been modernized, including:
The Blue Board also gets an update, and new features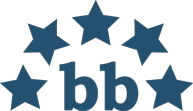 The Blue Board, ProZ.com's searchable database of language job outsourcers with feedback from service providers, was also modernized this year. New member-only features were added to increase the Blue Board's value as a tool for screening new potential clients, including:
a Likelihood of Working Again (LWA) comment search function
the ability to see the edit history of an LWA comment (useful for seeing how some feedback comments may have changed over time)
access to all prior job postings of an outsourcer from their Blue Board record
the ability to see the Willingness to Work Again (WWA) entries made by an outsourcer to service providers
additional information on LWA posters such as the average rating and number of ratings they have given
new "Trending up" and "Watch list" rankings
the ability to see the 100 most recent LWA entries made across the entire Blue Board
view average LWA by country
new graphs, visualizations and detailed statistics for each Blue Board record

New features were also added for ProZ.com Business members. If you are a Business member you can now feature/embed your Blue Board record on your website and elsewhere via the Blue Board widget, pin an LWA entry to the top of your Blue Board record, and be featured on the home page in the Blue Board ranking section.
In addition, a campaign for LWA entries is being held. Any freelancer who makes (or has already made) at least 5 entries between January 1, 2017 and December 31, 2017 will automatically be entered into a drawing for continuing professional development (CPD) credits to use on ProZ.com training courses:
Grand Prize: $150
Second place: $100
Third place: $75

See more details about the Blue Board update »
Hackathon 2017: the site team meet up to explore new features and services for members
In October, different members of the ProZ.com site team met up in Syracuse for another hackathon. The first hackathon was held in July of 2016, and resulted in the What I am working on feature, which ProZ.com members have used nearly 20,000 times to share what they are working on and track their project history over time.
This year, the team broke off into smaller groups to tackle four different potential services:
Directory improvements (through self-ranking of services and specialty fields for the freelancer directory*, and a modernization of the Company directory)
WWA ratings, a supplement to the Willingness to Work Again (WWA) feature
ProZ.com payments for freelancers ("Get Paid Now")

* The announcement of this project was made to the Certified PRO Network forums and will only be accessible if you are a member of the network.
Read more about this year's hackathon in this blog post »

Some pictures from the hackathon in Syracuse in October. Click to see a larger version.
New ProZ.com site team members
You will have seen some new faces on the ProZ.com site team since the last report. Paul Hesselsjoins the team, in charge of systems administration. Mike Donlin is heading up projects with Pools, Business membership, and external opportunities from the Syracuse office. Hailing from Ohio in the US, Alex White is the developer behind new features such as the enhanced profile visitors dashboard for Plus subscribers, and the upcoming Native language verification system. Tatiana Dietrich and Enrique Manzo came on board at the La Plata office in July, and together are getting translation contests back. Enrique will also be overseeing the Translation center service. Completing the team's trio of Alexes, Alexander (Sasha) Terehov has kindly agreed to go by Sasha to avoid too much Alex-based confusion. He is responsible for the recent update to the Company directory and is currently up to his eyebrows in a couple of other projects that will be of value to members.
New Hall of Fame inductee and soon to be retiree, Enrique Cavalitto
The team gained an Enrique this year, but it is losing one as well (and thus the balance of Enriques is maintained!). Enrique Cavalitto is retiring. Enrique was responsible for putting together and overseeing the La Plata office, after having spent several years as a user, member and site moderator. He has been a mentor to many on the site team, past and present. And he is not one to sit still for very long, so my guess is we have not seen the last of him. Best of luck in whatever comes now, Enrique!
Enrique was inducted into the ProZ.com Hall of Fame at this year's hackathon in Syracuse »
Translation center news
The Translation center service, a translation management system (TMS) which was originally built for Translators without Borders, and later offered for commercial use for free to ProZ.com Business members, has continued to evolve. Recent improvements include:
in-platform invoicing and purchase orders
more customization of email notifications that your translation center sends out
the option to add clients or client representatives to your translation centerteams
options for creating teams of providers, and associating them to specific clients
More details on the new features in the translation center »
Ninth annual International Translation Day event, new virtual platform

Starting in 2009, ProZ.com has hosted an annual virtual event, or series of events, in celebration of International Translation Day. This year's event, held on September 26th and 27th, was one of the most widely-attended translator events ever. It also saw the unveiling of a new platform for these virtual events, ProZ.com/TV, which allows attendees to participate in an event both on and off the ProZ.com site.
If you are a Plus subscriber and you missed something from this year's two-day event, do not worry, you will be able to find everything archived in the Plus subscriber video library.
Community news

Mobile
ProZ.com Mobile, released last year, has added functionality for both freelancers and language service clients. Users can now do things such as search the directory and contact freelancers, post jobs, add Blue Board entries and ratings, share jobs, term help questions and other items via social networks, view their notification histories, and access ProZ.com Pools™, along with the already-existing options for participating in term help, forums, quick polls, jobs, and the What I am working on feature.
Get the latest version of ProZ.com Mobile for Android or Apple »
Plus: More ProZ.com members getting more out of membership
The ProZ.com Plus package for freelancers was released on November 15th of 2016. With the introduction of the Plus package, the pricing of Standard membership was reduced, and a new system for ongoing subscriptions was added, allowing members to select options for auto-renewal, at a lower cost than "manual" renewal methods.
New services and features which have been added to the Plus package so far include:
In addition to these, Native language verification is currently in alpha testing, with plans to release soon.
If you are already a Plus subscriber, or are considering going for Plus, be sure you read up on what your subscription includes. You can see details on the various services on the Plus package rollout page, or see brief descriptions of how to get more out of your subscription in the Plus subscriber checklist.
So far, just over 4,600 professionals have signed up for the Plus package.
Speaking of membership, as you may know, the Open Road campaign from last year featured a series of prize winners leading up to the grand prize winner of a new car. You can see all interviews with the winners here.
Eszter Lelik, the grand prize winner of the new Nissan Juke, recently sent this picture of her alongside her win:
Congratulations again, Eszter!
Appreciation
Special appreciation goes out to some ProZ.com members who left us too soon, and whose contributions will be missed:
Helena Diaz del Real. Helena joined ProZ.com in 2005 and was an active contributor in term help and the forums. Many of you have no doubt met her at conferences and powwows, where she was a bubbly, positive, and entertaining presence.
Andrew Bell. Many of you may have known Andrew from his years on ProZ.com and from the Watercooler network for translators and interpreters. He was an active contributor, mentor, and facilitator of networking and connections among language professionals.
Siegfried Armbruster. Siegfried was a long-time member and wherever you looked, he was contributing: in term help, in the forums, posting free resources for translators from a special tab set up in his profile, providing training and mentoring, on and off the site.
As always, the the news reported here and more would not be possible without the support of ProZ.com paying members. Many members have contributed to the items listed here, and to many other changes and improvements that are being made to the site. In particular, I would like to thank the following members for community activities, suggestions or feedback that have influenced activities since the last report:
Philippe Carino, Oleg Rudavin, Sheila Wilson, Fi2 n Co, Alessandra Vita, Samuel Murray, Thomas T. Frost, eski, Christine Andersen, Samuel Sebastian Holden Bramah, Yetta J Bogarde, Michael Joseph Wdowiak Beijer, All members of the Certified PRO Network who have acted as a sounding board for many of the new features released, site localization teams, ProZ.com site moderators, the members who are volunteering as ProZ.com mentors, and ProZ.com trainers.
On behalf of the ProZ.com site team, thank you to all ProZ.com members for investing in your business and for supporting ProZ.com through your membership.
Happy translating,
Jared
Member services
ProZ.com
If you are a translator or you work with translators, the ProZ.com mission statement explains how the site works for you: By providing tools and opportunities for you to network, expand your business, improve your work, and have more fun. If you have questions about membership, or need answers or help regarding anything else at ProZ.com, do not hesitate to contact staff through the online support system.